Feedback
Before sharing my thoughts with you I need to thank my college (MCET, Pollachi) staff who gave me your contact. First immpression makes the best one as such from the first meeting with you till now you did not disappoint me at any point, you were giving me positive throughs & guiding all through the path to Australia.
Just a signle word cannot do the best for you but still I want to say you "Thank You".
N. Ramesh Gupta
Melbourne (Udumalpet)
Dt: 06/02/2014
---
Thank God for your introductory, I am very greateful to you sir. Your guidance throughout this process was excellent your service lighting the life of many is commandable. Let your service continue, I pray God for you and your family have all good thinks in life.
Once again lot of thanks from me and my family Sir.
OM SAI RAM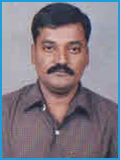 Ramesh Karthik
(Bangalore) Darwin
16/12/2013
---
Thank you so much for guiding us althrough the way of our permanent residance visa process. I came to know about your Consultancy Services through one of my friends, and now I feel lucky and blessed to have you as my consultant.
You guided us everything right from the experience certificate till the visa reference froms. Thank you again for your patience and prompt response.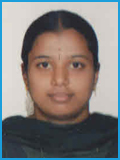 Vishnu Priya Sri Balaji
Melbourne (Coimbatore)
Dt: 03/10/2013
---
I am Jothilakshmi Manoj we are known to this Consultancy since a year. It has been very good to us. Mr. Mani Sir has favoured us in many ways. His positive approach and the confidence boosted us towards writing IELTS exam and score well. Expecting a lot more favour from you Sir. Thanks a tonne for your guidance .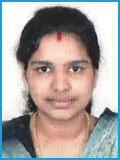 Jothilakshmi Manoj
Darwin (Pollachi)
Dt: 13/09/2013
---
We are waitng for this great opportunity to thank you in all ways, by guiding us in the right manner. We recollect the mixed feelings we had for the first time when we entered your office. Neverthless, the moment you encouraged about our changes of settling in Australia, we felt confident and supportive. To be more specific, you always say only positive words, these were like tonic for us and are we completely trusted your words, you are truly a well - wisher, an excellent guide and a motivator.
Furthermore, even before we have applied for the final stage, your confidence radiated our hearts that we are sure to land in Australia. I would also like to thank Revathi madam for being equally supportive.
Finally, we are left with no words to state your single -mindedness to assist bewildered people like us in the correct manner to migrate to Australia. Trust your wishes will come all the way with us. We wish you a healthy life to support jolks like us in successfully migrating to Australia. With lots of lots of Thanks,
Smitha Sivakumar
Adelaide (Coimbatore)
Dt: 24/09/2012
---
I cannot express to you, how greatful you are! I, myself and my family are obliged to you untill our life time for giving us an wonderful opportunity. You showed belief in me, more than I had in my self and your support and advise had always boosted my confidence. I appriciate you for your valuable service you have rendred to me and giving a tramendous boon to my life.
For people who come here confused and fiered, but my humble advise is trust him and seek refuge in him, he will show you the path and will prepare you for one the life's greatest journey. Positive thinking and patience whould be your key to open the doors of SUCCESS. Once again I thank you so much for your kind help.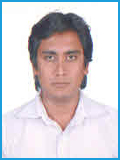 D. Rajasekar
Adelaide (Pollachi)
Dt: 20/04/2012
---
We really respect your sincere and genuine service. You really help our family to move a step forward. We feel you also one of our family member. Because, when talk to you we did not feel and indifference. Your guidance was very useful to get Visa successfully, you are a positive person, our whole family is thankful to you, We have no words to say our thanks. Still we need your advice and support.
We wish you to render this service till your life time. Please consider our family is like your family. We are ready to help you at any time.
Finally we thank for your genuine service onceagain.
With Regards.
C. Revathy Chandrasekaran
(Pollachi) Melbourne
Date: 26/08/2011.
---
First of all I extend heartiset gratitude to Mr. Manirathnam, who made my life a great one. His guidance in this regard and his experience is incomparable with anybody else. My dream has come true solely because of him only. I was worried about my life till I met him. After I met him my worries vanished like vapour in the air. Not only his professional life, his humanity towards others and his service attitude is divine. Let God bless him with all success.
Thanking you.
By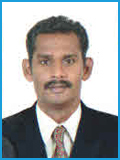 M. Arulmani
(Pollachi) Canberra
Date: 23/02/2011
---
I am Balamurali an MBA., and certified SAP consultant. I have got Australian PR only because of Mr. Mani Sir's systematic guidance. He is taking the complete process as a pleasant experience. He is very experienced, articulated and well structured. I recommend any one who wants to migrate to Australia to approach only Mani Sir. Whenever I got tensed and osilation he guided me in an excellent way as an elder member of my family. I would like to represent his name as below:
M igration to
A ustralia India
N ational
I nstitute
I can confidently say any one want to settle in Australia get clarified with Mani Sir, If he says ok you can believe that you get visa. His every word to be taken as an important note that will be definetly helpful to live in Australia and lead great life where ever you are.
I take this opportunity to thank him for his valuable guidance on behalf of my wife Mrs. Punitha Devi , Sons Hareshwar Ram & Yogeshwar Ram. My self and my family will be thankful to him. I pray to God for him and his family's health and wealth.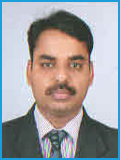 G. Balamurali
Victoria (Chennai)
Dt: 02/08/2010
---
Many many thanks to you for having fullfilled our dreams. My dreams come true when I met you sir. Your guidence helped us to reach the goal. I sincerely thanks and pray to God for you to continue this service with a all and healthy body and mind.
Yours Faithfully,
Rajeshkumar
Sridivya
(Coimbatore) Melbourne
Date: 21/07/2010
---
First I am so thankful to you for providing me the great opportunity. As I had dream from my young period to go to Australia, you made it true by providng all the guidances. After I applied for visa I received it with in 3 months. I say thanks for your service and guidance.
K. Dhanaraj
Melbourne (Pollachi)
Dt: 24/02/2010
---
We holded your arms and you made us walk. We come to the right place at right time. We are impressed upon your openness. Though both of us are in Government job, it helped only tomaintain our family. Only because of you we are going to see a lift on our life style. Your approach and work ethics are amaging.
Billion thanks for giving me a life in Australia.
With love and prayers,
Thanking you.
Chirstilda Renuka
(Madurai) Adelaide
Date: 10/07/2009
---
Your Kindness
Meant Much More
Than These Few Words
Can Quite Convey
Thank You
My heartful thanks for giving me such a wonderful opportunity to climb my career ladder.
Uncle your love and kindness has warmed my heart and made my whole world bright. Your encouragement gave me a moral support and confidene when I needed some charge for my battery.
Australia - Which I was awaiting brought all the joy that I and my family where anticipating. Now our days are full of laughter and happiness and I say you everything is because of you and your love only.
I assure you that the glowing lamp of PR Visa to Australia that you have given me will LIT MY LIFE WITH AMBER LIGHT .
Once again my heartful thanks to you.
A big saluate to Migration Consultancy Services, Coimbatore.
Few more words for you.
I holded your Arms
My Dreams Come True
Your Help of Kindness That I
Hold In My Heart Will
Be With Me Whole Life Through
THANK YOU.
With Love
S. Arun Prasath
S/O. M. Shanmugam, Ex.MLA.
(Pollachi) Sydney
Date: 14/08/2008
---
I am Venkatesh. I have completed my Diploma and has a 10+ years working experience. I came to know about Migration Consultancy Service throughsome of my friends . Really I was very much impressed by our consultant Mr. P. Manirathnam. His service and approach with the clients is splendid. I am really very thankful to all your choice steps and especially to Mr. Manirathnam. I would like to write more but no words to express. I wish for all your growth and development in future.
K. Venkatesh
Melbourne (Erode)
Dt. 21/07/2008
---
We have no words to say 'thanks' to you. We get first chance to visit a heavenly place like Australia and this visit is an important turning point in our life. We always thankful to you for your help and co-operation.
Eldho Varhese
Mary Smitha
Melbourne ( Adimali)
Dt. 13/03/2008
---
Words cannot express our feeling about the visa grant we have received from Dept. of Immigration, Australia, which I am honored to say that we got it through you by your sincere effort and most dedicated work that you have rendered through your service. Your service towards us was excellent by providing us a clear picture about Australia and Migration process and explaining all the things involved regarding migration in a patient manner. We pray god that you and your family live a 100 years in good health and prosperity by proving your service to people like us.
We thank you infinite ways for you have made our dream come true in choosing your consultancy servicing. We are sure that you will reach the peak in your consultancy service with this kind of service.
Kalpana Kumanan
Sydney (Coimbatore)
Dt. 21/09/2007
---
Respected Sir,
Thanks a million you have shown me stars in my life and your excellent service impresses me a lot. I hope this opportunity will lead me to the top
Thanking you
Nithyanandham
(Coimbatore) - Melbourne
Date: 30/07/2007
---
The service which you provided was excellent and the way you have answered in all my questions with patience & polite is really very good. You have enlighten a new carrier in my life. The way of approach and work speed is amazing. I really thank you very much for your assistance to get me the visa.I wish you to have a bright future for you and your family members.
G. Vijay
Melbourne (Coimbatore)
Dt. 20/06/2007
---
Firstly, I thank you very much for providing the great opportunity to settle down in Australia. On behalf of my family, I once gain thank you for making my visa success. I liked your positive thinking and approach in the first meeting it self. The above quote made me also to go ahead with positive attitude and also ended with positive results. But I personally feel that you need more assistance to fulfill minor clarification which will definetly reduce your burden. In future I will be part of your organization where I can help the candidate for their requirements in Australia.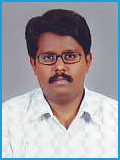 A.Jeyaprakash
Melbourne (Coimbatore)
Dt: 25/05/2007
---
First, I would like to thank you for providing us a great opportunity to settle down at Australia. We received the visa grant on 3rd Jan.2007 through your Migration Consultancy Service and we are leaving to Melbourne on 26th Feb.2007. Your explanation and guidance about life in Australia during our first visit made me to achieve the PR of such a beautiful country. Your service, advice and encouragement in due course of Migration application process was very good. In some occassions when results got delayed, your support and encouragement made me confident. I thank god for giving me an opportunity to be your client.
V. Vijay Anand
Victoria (Coimbatore)
Dt. 24/02/2007
1
2
3