Feedback
Dear Manirathnam,
I've had a very pleasant and comfortable experience with you while we applied for Australian PR visa for me and my wife. You have been providing good services and we were getting regular updates during the visa processing. Thanks for all the support and we will be looking forward to contacting you in the future.
SUMANTH
Dt: 05/07/2019
---
Dear Sir,
I am so grateful to you for all your help sir, because you came as a light when I was in a dark.
When everyone said that I can't go abroad because of my age and gap between my last qualification, you took as a challenge and done that for me which is extraordinary. And this clearly shows your hard work and experience, Sir.
I strongly recommend Manirathnam Sir to anybody who wants to apply for student visa to Europe.
Thanking You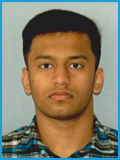 SATHISH INFANT PRABU
Dt: 05/02/2019
---
Hi Uncle, Myself GowthamBoopathy of Pollachi. I need to thank yourself getting me the visa which will be very useful for developing my career. Uncle is a very kind hearted person he treat every person who needs help with courage and love and do the needs what they need without discouraging him. In future I will recommend everyone who want to fly to Australia Immigration.
Thank you so much uncle for helping me in the important stage of my Career. I will take this as a turning point and develop my career.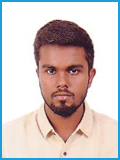 GOWTHAM BOOPATHY
Dt: 09/08/2018
---
First and foremost, I am very thankful to Mr.Manirathnam. He has not only been a guide in the immigration process but also has done his best in all other possible ways. Nobody would have guessed that an immigration process would be so smooth. All this would not be possible without Manirathnam uncle. He has made the process easy and smooth. He has been very dedicated in the process. I have not been treated like a client, but uncle has given hisutmost dedication and treated as one of the family member. I am very thankful for getting my Visa in the duration mentioned. I would definitely recommend uncle for anybody who would like to apply for immigration.
Thanks a lot Uncle!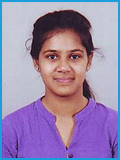 BANUPRIYA KIRAN
01/08/2018
---
I am very happy to migrate to Australia with your help and guidance. I am blessed to have a well-wisher like you. I have faced lot of people in Coimbatore with huge service charges but I didn't believe them. Finally I meet you in your office; I am totally in good vibration after your meeting.
I know you are doing some social welfare activities such as planting trees and helping poor students, sure I will stand beside with you for your services. I didn't find any money oriented talks with you; you are doing with the bottom of your heart.
Definitely I will in touch with you I will do further formalities and other services. I am so much happy to get 476 Visa through your Migration Consultancy Services, Coimbatore.
K. MOHAN PRASANTH
Dt. 08/06/2018
---
Dear Sir, I am very very thankful to you for arranging such a wonderful opportunity to work in Australia within a shorter duration. You made my dreams comes true. I am so respectful for your duty. I came to know you are a social activity minded person for doing good things to people who are helpless. I need to be say this because I experienced lot from you Sir. When I came to your office at my first time you are most cheering and broke all my doubts about the Visa. You explained clearly about the steps and procedures of 476 Visa. I once again thanks a lot for you wonderful service.
R. ARAVIND
06/06/2018
---
Such a wonderful person on the first sight seeing him I conformed my Visa. He guided me like a family person. He is not a money minded person. So good Migration office in the Coimbatore compared to other (not else in Coimbatore, all over the Tamil Nadu). He will guide from writing application till Visa Granted. Those who read my feedback, I tell you that, don't get tensed and uncomfortable, He will get you Visa as soon as possible. Be calm to be frank, a another Migration office in Coimbatore has charged 3 Lakhs for 476 Visa. So he is not Money minded person as said before. In such a manner, those who are came to apply Visa from him, they will get the Visa soon and a best guided person. Thank you so much Sir for getting Visa for me. Once again thank you so much Sir.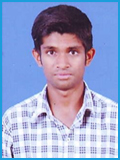 R. GOKUL
20-03-2018
---
This is Suparna and my lad VivinSarwin. We approached Manirathnam sir for my Husband's Temporary Visa and we got it. He guided us well and because of this we started Permanent Residence process application through his guidance. We succeeded because of his part and gave adequate tips for pursing and manipulating well the process. He furnished certain tips and guidance to pursue PTE coaching and it helped a lot to proceed the process. After approaching here our life turned into flying colors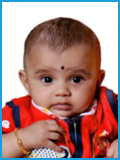 N. SUPARNA
14-03-2018
---
I am R. Devanand, B.E Mechanical Engineering from Madurai. I have applied skilled Graduate Visa 476 in 20th December; I have got my Visa in 16th February 2018. Within 3 months I have got my Visa. Thanks to Migration Consultancy Services, Manirathnam Sir helped me to get this Visa, just like he has done the best. I will recommend my friends too to approach here. I got your every single advice.
Thank you Sir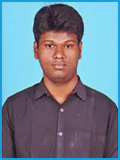 R. DEVANAND
23/02/2018
---
I am very happy to give an honest Feedback. Because first I came to your office, you approached me very kindly and give a present knowledge about the Visa process system. Then I have some decision to do the English Test and go to the migration. Finally I got the Visa in Fast track within two months. I am really very happy about your valuable service.
Thank you.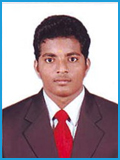 M. LOGANATHAN
12/02/2018
---
Hi everyone, this is Santhosh and I had applied for 476 Visa. I was told that I will receive it after 60 to 70 days, but I got it in just 45 days. I was very happy with the service and once after I return back to India, I am going to apply for PR and I am going to maintain a good relationship with Migration Consultancy Services.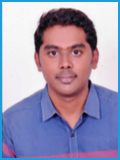 SANTHOSH - 476 Visa
22/01/2018
---
1
2
3