Feedback
I am really happy to get this Visa. This all credits goes to you sir. My parents were really scared at that time I started the process. But they feel very happy because I got the Visa and they trust you so much and that trust was so worthful. I applied this visa at the edge of the period when I complete after two years and also I thankful to Engineer Venkatachalam (Pollachi). He gave your reference to call you and thank you so much sir. You are the main reason that I am going to Australia now. I won't forget you in my life. If we do anything wrong please forgive me sir. Your service is so nice and my parents are very thankful to you. Stay blessed sir.
Thank you again sir
ABISHEIK
Date: 23/10/2017
---
I have come through reference. I have lots of struggles in my life. By the knowledge of Migration Consultancy Services, I got Visa for Australia for a 476 Skilled Graduate Visa with a single attempt and now I am happy with that Thank you sir for given me this Golden opportunity to improve my life style and I am really sorry for giving lots of trouble for those periods, so, I felt really sorry for that sir. Thanks for your guidance sir. Me and my family felt very thank full for you sir and for migration consultancy.
Thank you sir
GOKULNATH .P
Date: 18/09/2017
---
It was a great journey and a roller coaster ride indeed right from the day we started the first step in the pursuit of my dream of settling down in Australia. It is needless to say that the overwhelming and continuous help and support you offered in moving the application to the next step was phenomenal. I felt thankful to you many times during the course of this time as you were very keen and dedicated in getting the reply from the Australian High Commission than I did. It was your continuous support and guidance that fetched the golden ticket to realize my dream. You were very keen in giving me valuable advice and tips on how to approach the Visa officers and how to be punctual and be on time to submit the application which indeed made the difference in fetching the Australian. PR It is by you help and God's blessing that made my dream come true in getting the visa for me and my wife. I thank you so much and wish you all the best. God Bless You Sir. May you have good health and live long.
Thank you again sir
NANDAKUMAR, ARCHANA
Date: 07/09/2017
---
This is my thank giving to you for the life path, that you settled to me. I like to thank you for the entire supports and your boosting words. And of course, these all happened by one and only "God" stands for the entire successful things. I will definitely keep in touch with you and I will there for further people like me, whose looking for this golden opportunity
Thank you again sir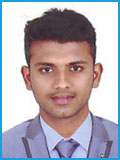 HARI PRASATH
Date: 16/08/2017
---
I really happy that when I get my Visa 476 0n 3 march. When I meet you really satisfy because when composed to other consultant you gave me lot of information. It is very helpful decide the visa category. Whenever I call you at any time you will explain about all process. Will you useful information. I get this visa. I am really happy. I always keep in touch with you sir.
Thank you.
DHANA VIGNESH. N
Date: 19/07/2017
---
I am so much delighted and it's my pleasure to express my gratitude for the way which I came back. From the day one till this moment at all stages when I was struggling, you motivated me at right manner and the encouragement is the one which made me to get this Visa. In getting this visa itself, I learned many things in life and I assure that it's a great living point in my career.
The service which you provide was very good and I will send of my support and I am sure I am going to promote you services to my relatives and friends. Even now I suggested with my cousin and some of them are in relation with you for processing.
I am so happy and I am aiming now to get PR visa for my wife soon. I will write in this FB Note for PR visa with hoping my family photo will be sticked in this valuable note.
Thank you very Much,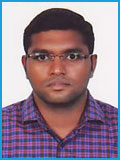 KRISHNA KUMAR
Date: 05/06/2017
---
It was a great experience working with Migration Consultancy Services, your approach and assistance in guiding through PR procedures for Australia was a clear cut move. Our sincere gratitude for all that you have done for our next step on life.
Special thanks to your availability over phone when in need. Would like to continue your friendship for the professional approach. We would be moving to Adelaide in Subclass 190 Visa before mid June2017
Once again thank you so much for the support. Looking forward to work on new ventures if required.
Best Regards.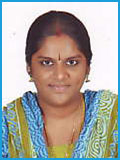 VIJAYALAKSHMI NATARAJAN
Date: 03/05/2017
---
I was in 2015 May I completed my qualification and immediately I went in search of job but all in vain. It was in the month of November I saw the advertisment of yours in newspaper. Then on I enquired and later got a visa in Australia in a short span. You have changed my life by making an Australian Visa a dream come true and also the guidance and support later on. At present there are lots of graduates like me who are in search of good job which in not possible in our country due to various reasons. The service you are providing in really helpful for most of them who are really in need of a good job and better lifestyle. I felt you are the most important person in my life who changed my path and career upliftment. Words are endless to thankyou sir. Let's be in contact throughtout my life
ATHULKRISHNA
Date: 21/02/2017
---
Thank you very much for the support and guidance especially prayers, moral support, what to say,no words to explain. You have changed our life by helping us to get the visa. You were there in our each and every step, helped us to cross the hurdles and made the magic to happen. We got the visa earlier, only because of you. We expect that your prayers will help us to reach our goals and change our destiny in future.
Thank you again sir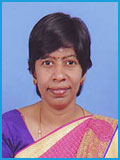 RAJARAJESHWARI
Date: 07/02/2017
---
We are very thankful for your guidance and support at all the times throughout the process of attain PR Visa. The moral support you have provided was really great we have no words to explain we have been always getting the alerts and attentation regarding each step when we processed.
The first day my uncle introduced you on phone and my wife met you at office (your) we got the confidence that we have landed on right place and God has bought we to you.
We had a divine experience that at each step it was guided by God and you, you have provided us support always without time bound at late hours and early mornings, whenever we had called you have responded (you) us with all attentation.
Many time we had different kinds of questions to clarify our doubts, you hear always been kind to clarify all our questions.
In my point of view, it was like travelling in must comfort level while processing the visa application. Your guidance and support boosted us to cross each and every stages of the process.
We felt, you are the luckiest person in our life, who turned our path to success and whatever words you bless us, it is happening in our life. Lets be in touch throughout our life and bless us.
We feel all your's services will help many other's in future to get success in their life.
Let God Bless you, your services & your family members.
Thanking you always.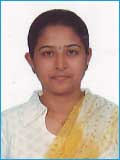 KRISHNAPRIYA VIDHYASAGAR
Date: 30/12/2016
---
I thank you so much for making the visa process faster and for you guidance. I was first worried about going abroad and consulted many people, on the way I met Mr. Thiyagarajan who is an relative to our family suggested to meet you. Hence the process with you went in a smooth way and was also surprised on having visa in my hand in just 20 days. I am very thankful to you and your service, I too suggest your service to my friends.
Thank you.
R. DINESH DHARAN
Date: 21/09/2016
---
First of all, I am thankful for your service. To start with, I initiated the process with no hope because I had searched guidance for this visa with various consultancies with no proper reply, once I had met you in Chennai for the first time, my dream to travel Australia blossomed and again when I met you in Coimbatore for the second time, I was confident about this visa. This is from my bottom of my heart, I never expected visa with in 2 months and I am really thankful for your service. I hope you continue this service for the future students.
Thankyou
P. GUNALAN
Date: 05/08/2016
---
Thank you very much for your kind support. The word thank you is not enough because your effort and support has changed our life. I am very gladful and happy to tell you that finally our dream is going to true because of your support.
You always helped us for Migration and preparing documents. At any time and any stage sir helped us and it was really very helpful for us. I like to share one experience of my life, where you motivated me to do more hard work and efforts to go further on way. I gave IELTS exam four times and when I was not able to clear it. I left to dream about Australia but, I talked with you and you motivated me to do more hard work and join coaching class at Coimbatore. I followed it and I really surprised, I got very good score in exam.
After that also we chicked at many stages but you always helped us and guided us for proper way and path. Finally we are Migrating to Australia. I hope your support will be always with us. Again I thank you and your Consultancy service is excellent.
I hope, it will give guidance to many people to complete their dreams.
Thanking you.
NISHA MISTRY SHIVA
Dt: 22/12/2015
---
Thank you so much for the tremendous support and guidance you gave me for my PR application. You were so humble and patient in answering each and every query of mine. I have seen so many other consultants before approaching you regarding my Australia Migration, all were very shoddy and were only money minded and not honest and straight forward. After getting in touch with you, things turned out to be positive, you made a perfect pre-assessment of my Degree and work Experience and I was so happy to get my Positive Assessment in just '29 days'.
After that each and every move went very smooth. Your final support was unbelievable in terms of guidance as a tourist guide, planner to Sydney I am sure I will refer everybody I know who wants to migrate to 'you '. You are a good guide and a pure soul.
Thank you for everything and being an integral part in changing my lifestyle.
I wish you a long life.
Always be hale & healthy and blessed.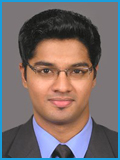 KIRAN JOGARAJ
Dt: 29/09/2015
---
We are very thankful to you for taking us to our dream destination. We were trying to Migrate to Australia for more than 8 years. But only after meeting Mr. Manirathnam Sir we achieved our success.
For anybody trying to migrate following Sirs each and every advise will get them close to their visa. Sir guided us right from IELTS, Vetassess, Medical and travel efforts accurately. Getting a developed country's Permanent Residence is not an easy joke and only Mr. Manirathnam can crack it so cleverly and diligently.
More than his knowledge, we as a family supported us with his guidance and kindness. When our visa process took a long time, his assurance and motivational words pushed us even higher and higher.
We shall be forever thankful to Sir because we know how our life will be once we go to Australia. For my daughter's education, our profession and my business above everything our retirement life Australia will be a heaven on earth.
Manirathnam Sir is very lucky because I know many, many families who got their visa only through Sir. Anybody wishing to Migrate I would suggest taking sir's word by word since that's the way to reach the top.
I wish him long, long life and god's fullest perfection to be with him for ever and ever.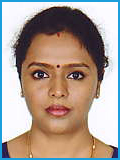 DEEPA KENNADI
Dt: 4/09/2015
---
First, all our sincere thanks with whole hearted for your effort in our visa. Because, we have struggled through a long way all these years and you made it successful in a short while. Your way of handling through the process was slow and very steady. We have hurried up and troubled you a lot of times, but you guided us to wait patiently and made us success not only to fly over, but also to fly higher. One word of 'THANKS' is not enough, but still if there is any other words the express our gratitude, would like to dedicate all those word to you. You teach us to be patience and perfectness that is needed at many stages of life. Last but not least, your service and guidance would extent more and more to future candidates. Thank you very much Sir,
Vimal Priya Vivek
Adelaide (Coimbatore)
Dt: 11/12/2014
---
I am very much happy about the service which you have given to us and your guidence and motivation still always boost me in all the ways. I am always thankful to you and you have showed me a very good path in my life and in my carrier.
There is no words is express my feelings and no words can discribe my happiness. My dream come true and me and my family will always thankful to you. Whenever I feel fedup and frustrated your words put me in motivated way. Thank you so much sit, I always keep in touch with you.
Regards.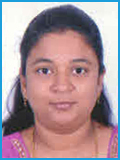 Menaka Thangaraj
(Bangalore) Adelaide
Date: 10/12/2014
---
There is no word to explain your greatfulness for what you have done to me and my family. The word thankyou won't be enough for your guidance from the scratch in this process. The perfection in your work is adorable which make you the best migration consultant. Many thanks for the work you do to help a lot of people to succeed in there future. Keep it going Sir, because your words are helpful to many people who have dream to migrate to Australia.
Y. James Christopher
Adelaide (Madurai)
Dt: 31/10/2014
---
First of all I want to thank my brother-in-law Mr. Nithyanandam, who motivated me to come to Australia, through him I came to know about you, thanks a lot sir. You also motivated me in many ways, when I got 6.5 in IELTS, it's you, encrouged me to write again and score 7. Next when we missed our opportunity first time even we all lost hope that we will not get next opportunity, but it's you who encrouged me to wait and finally we got the PR visa.
Thanks a lot for guiding me in many ways. We look forward you, whenever come on join us once again thank you for providing me this opportunity
Regards.
SANGEETHA . G
(Coimbatore) Melbourne
Date: 24/09/2014
---
Thanks a lot for making future a good on, your service is very impressive and the way of approach is pleasant. Earlier, I was scared about all the visa formalities and health-check-up etc.. Due to your guidence they were very easier and helped me a lot. I was struggling in my first IELTS examination, due to your words, I wrote my examination well and passed. Let this service continue to many students like me.
Thank you.
Regards.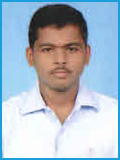 S. Prasanth
(Pattukottai-Tanjore) Melbourne
Date: 20/08/2014
---
I am very happy to have been introduced to you by my aunt Mrs. Mohini Ramalingam. I was very happy with all the information and help you have given me during the time I was processing the visa application.
To be honest, I could not have done much on my own because I wsa living alone in my house and my information source was also limited. Thanks to your timely and prompt reminders and help during preparation of all the application and documents required. This also helped to me make sure I did everything correctly and gave me the push to prepare thinks fasten.
The energy and effort I had to put into this, which is a major help to give me better shot at life and more opportunities, did not feel very hard because you were there to help me every stage of the process.
A mear thank you is not enough to show you how greatful I am for the very speedy processing of my PR visa. I will always be indebted to you for the help, advice and service you have provided for me and I can say I have made a new friend. Thank you.
I will always stay in touch
Prahalad Ramji
Sydney (Coimbatore)
Dt: 23/06/2014
---
First of all thank you for the guidance given for your goodselves for obtaining PR -189 visa. Each and every time when ever I lost my hope you gave me the courage and guidance for securing and attaining the goal of getting this Migration Visa.
I am very happy and are no words to praise your goodselves for this help.
Thank you.
Priyanka Parthasarathy
(Udumalpet) Melbourne
Date: 06/06/2014
---
Thank you for your guiding me through the process of Australian Migration, with your extensive knowledge on the migration issues give hope on my Australian dream. Sir, you are a man of optimism and positive through which helped me get my IELTS improved score. Thank you very much for the help. I will pray to God for you and your family well being.
Ramnarayanan
(Melbourne) Madurai
Dt: 06/06/2014
---
This is Balaji from Trichy write this one. Sir, thank you very much for your kind co-operation. Guidance and well wishes about my life sir, because I got my PR visa at this right time when I was strugging in my personal & family life. I cannot ableto express my happiness in words and I am always grattitude to you in my life time sir. Because of you only now I got visa and not because of me.Sir, meand my family is also always tells you a whole hearted thanks untill our life time sir.
Balaji Swaminthan
(Trichy) Perth
Date: 05/05/2014
---
You have showed me the way to success. There are no words to express my happiness. I have got my temporary visa. I am confident that I will get my PR as quick as possible with your guidance. The service provided by you was excellent, it really gives a lot of guidance and confidence in me to face my future. I thank Mr. Prabhu, who intoduced you to me.
B.K. Dhinesh
Melbourne (Coimbatore)
Dt: 24/02/2014
---
1
2
3